What are you trying to do?
Turn the GoPro Photo of the Day into mobile device wallpaper.
Where does it apply?
How to do it
As of GoPro App version 2.4 it is possible to set the GoPro Photo of the Day as the wallpaper on a phone or tablet.
Here is how to set the wallpaper:
Step 1: Select Settings from the GoPro App Home page.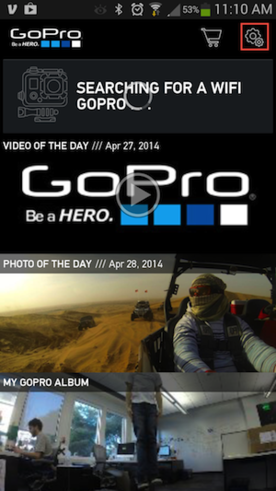 Step 2: Change the GoPro Wallpaper to ON.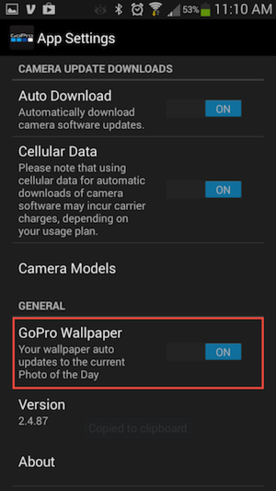 Note: Go to Settings > "Accounts" or "Accounts & Sync" to ensure that sync is checked so that the Photo of the Day updates automatically.