Happy Sweet Sixteen: Introducing GoPro's 360° Camera Array
Today at Google's annual developer conference, Google I/O, GoPro is excited to announce that we're building a 360° camera array for stereoscopic, spherical content capture. Since enabling the world's most engaging content places GoPro at the epicenter of promising new innovations like VR – and we're already the de facto standard when it comes to immersive content capture – it only made sense that Google would tap our expertise for their new VR technology platform called Jump.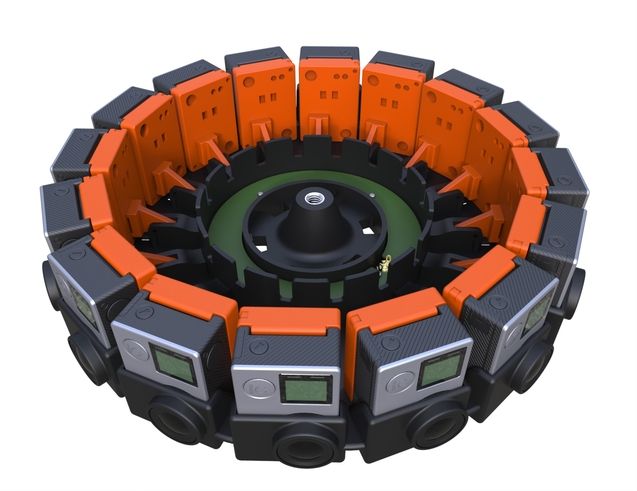 Available to a small group starting soon, the new 360°array will have 16 cameras that work together as one. The rig includes features such as camera syncing, multi-camera control and extended battery life help to eliminate some of the pro community's biggest challenges when it comes to spherical content capture. Google's Jump platform is a new way to capture and share immersive, 3D content so that everyone can experience a time or place like they're actually there. Together, we've created an integrated solution that enables the ultimate immersive experience.
In conjunction with today's announcement at I/O, GoPro released an immersive, 3D video that demonstrates what's possible when 16 GoPros work together as one. Here's "Drifting" – be sure to watch and interact with the video. Happy Sweet Sixteen!