Women of GoPro Lead the Charge on Embracing Diversity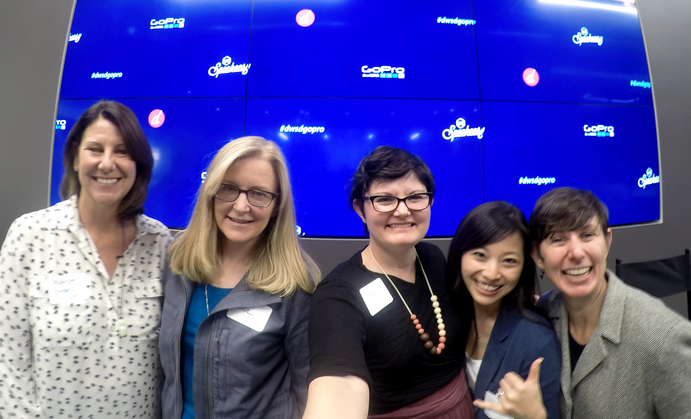 Panelists (L to R): Monica Zinchiak, Cece O'Connor, Robyn Oliver, GoPro senior designer Jill Iwasaki and Designing Women founder Julie Morgan.
The tech industry is arguably one of the fastest growing in the modern era, but as it picks up speed, people are beginning to notice a gender gap forming. So in an industry that's often construed as male-dominated, GoPro is making moves to break that norm.
Last year, GoPro, specifically the women of Software and Services, took the bull by the horns and led the charge to embrace, empower and promote diversity. We started small, team lunches and the likes, but most recently the San Diego-based women of software and services began hosting events aimed to invite and encourage women to check out what GoPro is doing differently. 
Just last week, GoPro's San Diego office hosted one such event with Designing Women — a San Diego-based organization that is focused on championing UX professional and, specifically, women in this field. 
"Initially, [Designing Women was formed] to get some panel and speaking opportunities for women that wouldn't necessarily get them," explains founder Julie Morgan. "In general, our numbers aren't so good in tech. It can be challenging to get your voice heard."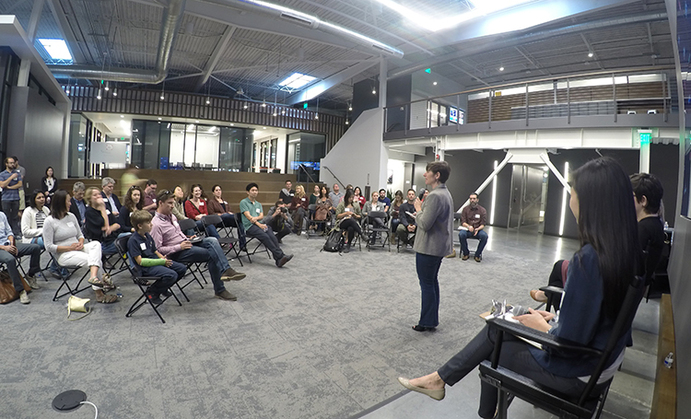 So with the help of some friends and fellow professionals, Julie set out to help rectify this locally and Designing Women, which got its name as pseudo-tribute to the popular '80s TV series, was formed in 2014. And what began as a tongue-in-cheek tribute, quickly grew into an awesome platform to champion women.
"Respect, excellence and generosity are key values for Designing Women," she says. "It's about setting a good example. I've got two girls myself, so it's about setting a good example to them to say, 'You put your mind to it, you can champion and become a champion and you can rise to where you want to be and really express yourself.' It's important."
This is something GoPro can get behind, so along with local networking organization UX Speakeasy and Designing Women, the San Diego office invited design professionals to join us for an all-female UX professionals panel, one of which was GoPro's own Senior Designer Jill Iwasaki.
"GoPro hosts events like this is because we support women in software, and we want to share that with the software community. To make a change it needs to be everybody, not just us," she says. She also adds that, while the evening was hosted by the women of software and services, these events certainly aren't only for women. "We're hoping for exposure and more people interested, at least curious, about job openings at GoPro in general."
 Of the 60-plus people in attendance, more than 10 submitted resumes, and as the night progressed, all attendees learned through a myriad of stories — ranging from interviews-turned-police-encounters to colorful home visits — that user research can greatly impact product design. 
UX after all is centered around seeing and understanding a product through someone else's eyes. Ironically, this delicate balance of checks-and-balances parallels the overall goal of the evening — diversifying a workforce to open the conversation up to multiple perspectives. Because at the end of the day, a diverse workforce that is open to all feedback is exactly what GoPro is going for.