Win the Ultimate GoPro Music Bundle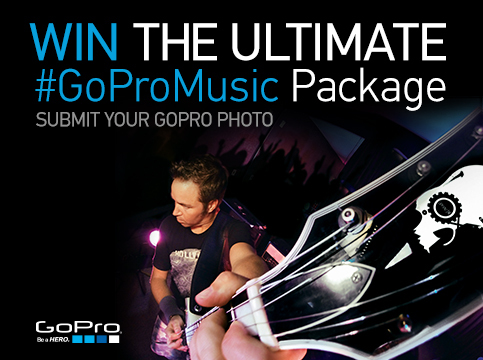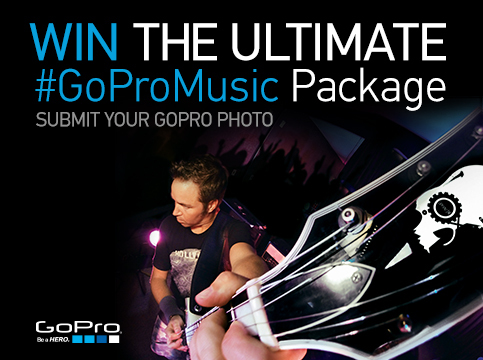 Turn it to eleven with a GoPro music photo for a chance to win the Ultimate GoPro Music Bundle, a $1,000 shopping spree at Guitar Center and more. We're looking for the most unique photos, mount your GoPro where only a GoPro can go and look for unique angles that no other camera can capture. For those about to rock, we salute you.

Enter to win here.
Submit an epic GoPro music photo. After you enter, share your photo on Facebook, Twitter and Instagram using #GoProMusic.

***Contest has ended. Winners announced below***
We're stoked to announce the winners of our the Ultimate GoPro Music Bundle! Thanks to everyone who entered! 
Grand Prize Winner - Ross – Drum Stick McTwist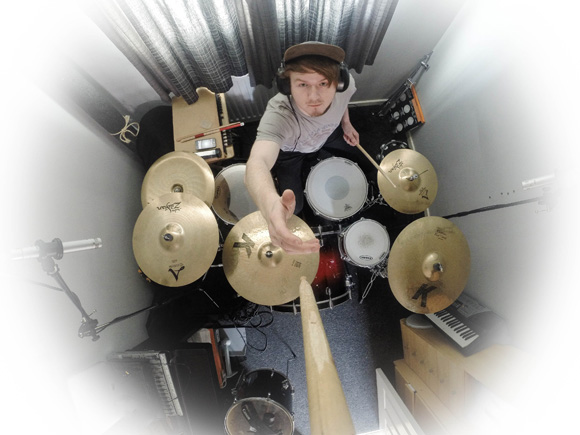 When first hearing about this GoPro competition I couldn't resist! I have a insane love for music, drumming, photography, and exploring and this was all of that in one. I started out planning what I could do and wondered how to make my photo unique from everyone else's, I began jamming to a few of my favorite tunes and then I stumbled upon the idea of using a GoPro handlebar mount on my drum stick. 
It took a little DIY work at first due to my drum stick being too thin for the mount, however after some trial and error the mount was attached to the stick strongly and securely. 
To capture the photo I've submitted I used the 30/1 second photo burst mode, this captured a sharper photo than the other modes and also gave me a selection of different photos to choose from. After several hours of experimenting with different drum stick movements and flips to capture the ideal photo, my entry photo was taken.  Hope you enjoy.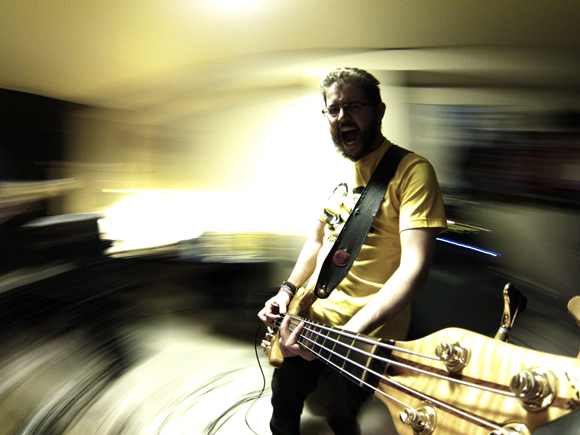 Oh yeah! I took this pic during a rehearsal for an upcoming concert. It was taken with my GoPro Hero3 Silver attached to my Kawai bass guitar. I hope you like this. Let's rock!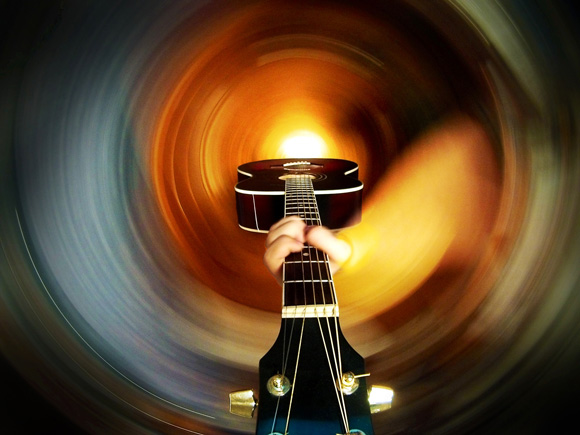 GoPro attached to the end of an acoustic guitar. 
Doltyn - Side (of the road) Job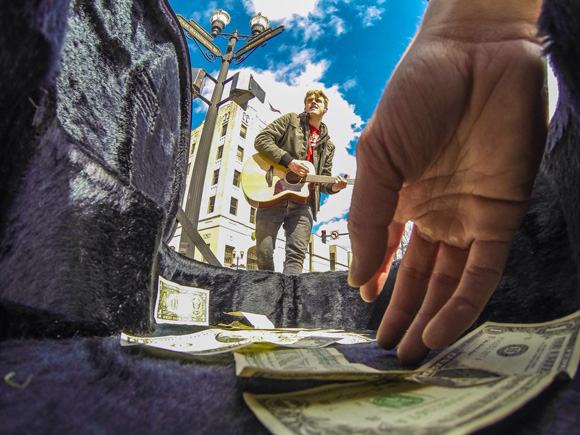 Put the GoPro in the case, set it on timer, see what Harold the Hero captures. Picture taken in New Castle, PA just playing some music and earning some cash.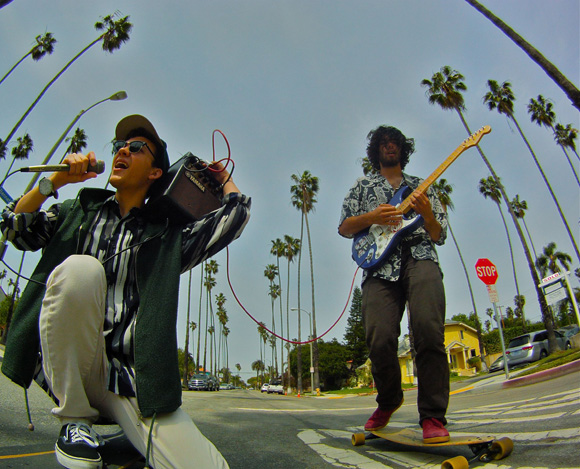 Cruisin' in Long Beach, CA jammin' with the battery powered porta-amp!