UC San Diego Nurtures GoPro Creation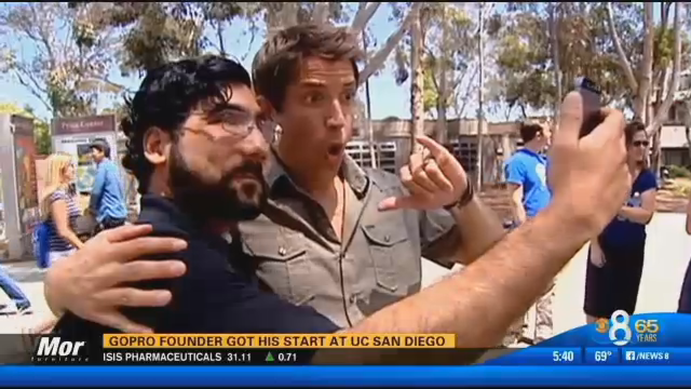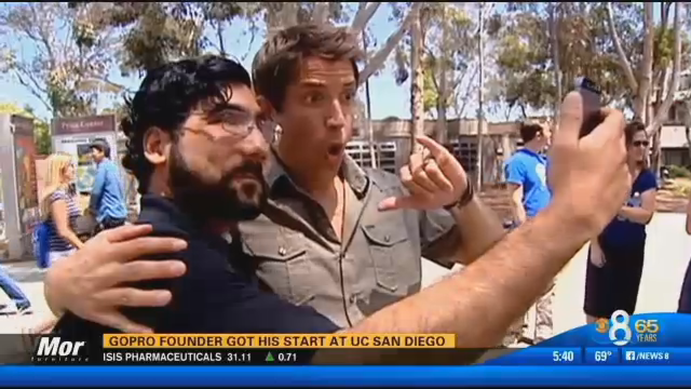 Nick Woodman, GoPro's Founder and CEO, was recently honored an Outstanding Alumnus Award from the University of California, San Diego! During the celebration, San Diego's CBS 8 interviewed Nick to give viewers behind-the-scenes access to his trip back to his alma mater.   
UC San Diego proved to be a great place for Nick to learn and stoke his creativity, and his time at the university reinforced that his enthusiastic and vivacious personality were meant for remarkable things. The school nurtured the idea for GoPro and helped create what is now the world's most versatile capture device.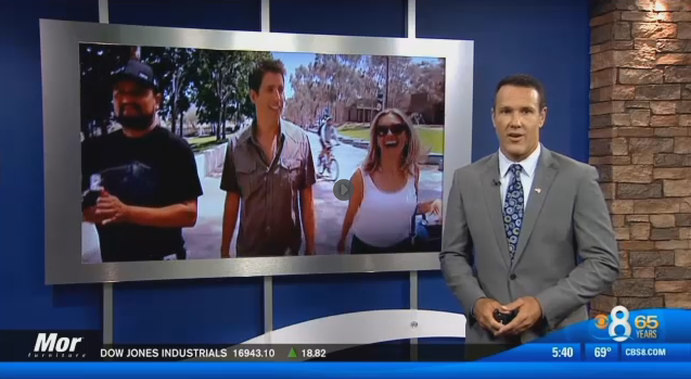 "This is actually where GoPro started, you could argue. It's where I learned about my love of visual arts and photography, love of surfing, and GoPro is really the combination of my passions in the form of a business. I got very lucky as an entrepreneur that I could combine my personal passion with business. So I owe UC San Diego a ton for helping find who I really am," Woodman said. 
The visual arts department at UCSD is dear to Woodman's heart and started him on his dedicated journey to succeed. A fun weekend of surfing and reuniting with college friends was a genuine reminder of where GoPro started and how impactful its roots are to the company.