The 2014 GoPro Mountain Games Kick Off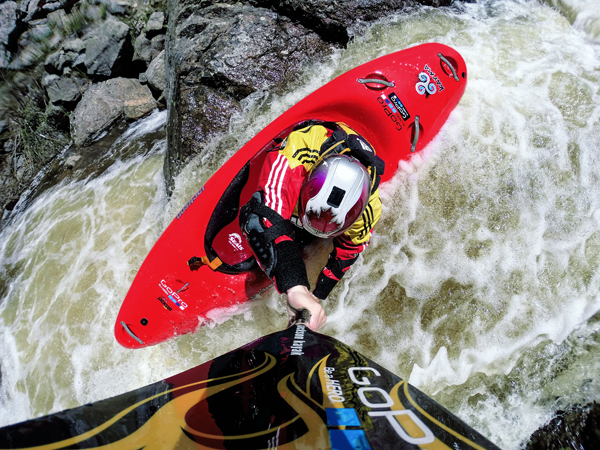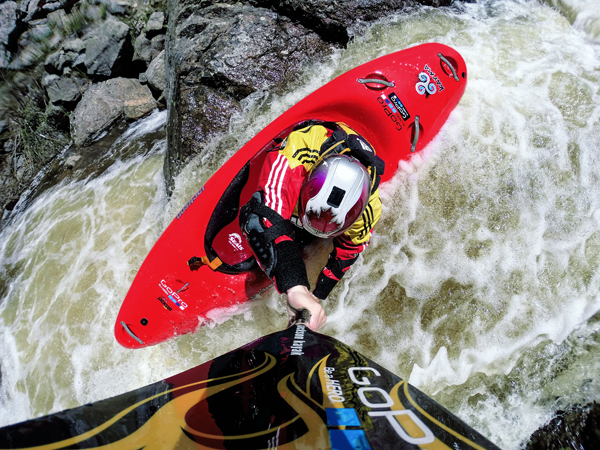 North America's premier celebration of adventure sports, music, and the mountain lifestyle gets underway today in Vail, Colorado.
Colorado's Vail Valley is buzzing with families, dogs, elite athletes, vendors and live music on this opening day of the 2014 GoPro Mountain Games, a project of the Vail Valley Foundation. Now in the 13th year, the GoPro Mountain Games stand out as the premier adventure sport competition and entertainment weekend of the summer featuring both top-tier sanctioned competitions and amateur events across nine sports including kayaking, running, biking, slacklining, standup paddleboarding (SUP), bouldering, fly fishing, obstacle racing, and rafting. With over 3,000 competitors competing in 25 separate divisions, this four-day event is set to be a whirlwind of energy and activity. 
Attendees and competitors have a lot to look forward to including the new BADASS Dash—a seven-kilometer obstacle race with over 30 obstacles. In keeping with the inclusive, participatory nature of the GoPro Mountain Games, the course is designed to challenge elite athletes yet remain family-friendly … even dogs are welcome in the owners and canine division. New endurance running events have also been added including the Vail Pass half-marathon and the 10K Spring Runoff up Vail Mountain.
Vail, Colorado, surrounded by steep mountains and rivers flush with Spring runoff, provides the primary venues for the competitions, with Vail Village offering a communal home base for the festivities including three nights of free music headlined by Xavier Rudd, Cold War Kids and Tokyo Police Club. 
GoPro athletes will also be competing throughout the weekend capturing and sharing their experiences including kayakers and SUPers Kai Lenny, Eric and Dane Jackson, Nick Troutman, and Rafa Ortiz; slopestyle mountain bikers Mike Montgomery and Aaron Chase; Sierra Blair-Coyle and Angela Payne competing in the sanctioned IFSC Climbing World Cup bouldering event; and slackliner Alex Mason competing in the Slackline World Cup event; also look for a special appearance by World Cup ski racer Lindsey Vonn practicing her cast alongside competitors in the fly fishing event. 
Even the canine competitors will be capturing the excitement in the speed retrieve, big air and extreme vertical DockDog events—the most popular spectator event at the GoPro Mountain Games. 
The four-day event starts this Thursday, June 5 with the kayak Steep Creek Championships and a free concert in the village featuring Australian singer-songwriter Xavier Rudd.