Russell Houghton Wins the ISFF+GoPro Filmmaker Challenge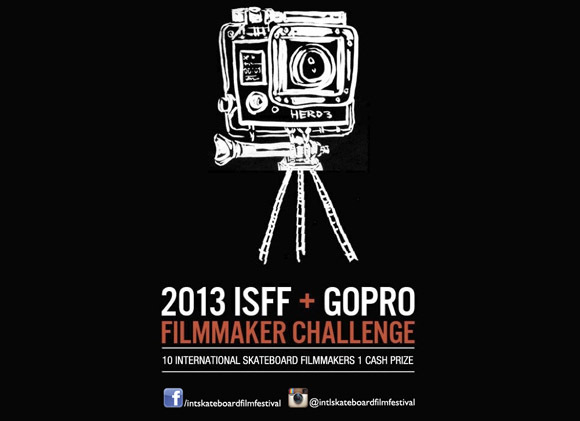 The 2013 International Skateboard Film Festival descended upon The Berrics this holiday season to showcase skateboarding filmmakers in the first-ever ISFF+GoPro Filmmakers Challenge.
The ISFF committee selected a panel of 11 filmmakers from around the world, including past ISFF winners and world-class skate videographers to compete in the Challenge. Participating filmmakers included Craig R. Stecyk III, James Holman, Russell Houghten, Philip Evans, Takahiro Morita, Sebastien Abes, Ryan Dearth, Josh Stewart, Elard Robles, Dan Wolfe, and Mark "Gonz" Gonzales. After an amazing evening of video premieres hosted by The Berrics, three filmmakers stood out amongst the rest.
American Russell Houghton took top honors, and pocketed a cool $3000 for his efforts. Japan's Takahiro Morita took home second, followed by another American, Dan Wolfe.
Check out the top three films from the ISFF+GoPro Challenge. 
1st Place: Russell Houghton 
2nd Place: Takahiro Morita