Road to Rio: Filipe Toledo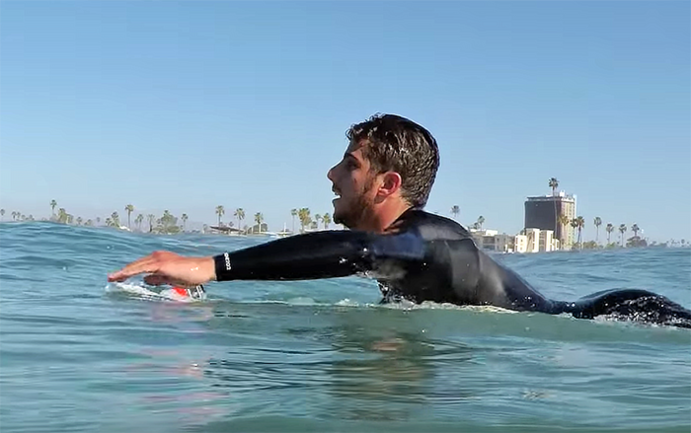 At the start of the 2016 WSL season, Filipe Toledo was feeling at the top of his game. He was ranked 4th in the world and ready to defend his title at Snapper Rocks on Australia's Gold Coast. A few standout heats landed him surfing against Matt Wilkinson in the semi finals, but shortly after the heat commenced, what appeared to be one of the Brazilian surfer's signature aerials changed everything.
Filipe went big on an air-reverse and stuck a less-than-perfect landing that led to an unfortunate injury. Filipe still surfed the remainder of the heat, but he fell short to Wilko by just 1.16. And by the time Filipe returned to the beach, everyone knew something was wrong. He needed help walking back to the competitor's area with a noticeable limp. The result: a pulled groin muscle. The injury forced him out of the remaining two Australian comps at Bells Beach and Margaret River in Western Australia.
Since his injury, Filipe says he's spent a lot of time in San Clemente, Calif. — a Southern California beach town that his father fell in love with two years ago. Since then, the Toledo family considers San Clemente their second home, and it's where Filipe has been working with his trainer and physical therapist to quickly heal his body and rest up before returning to the competitive circuit.
"It's good to let your body rest and spend time with family," he says about the down time.
But it's not all fun, Filipe is logging substantial hours on rehab and PT and he recently got back in the water for the first time since his injury, temporarily replacing his short board for a long board.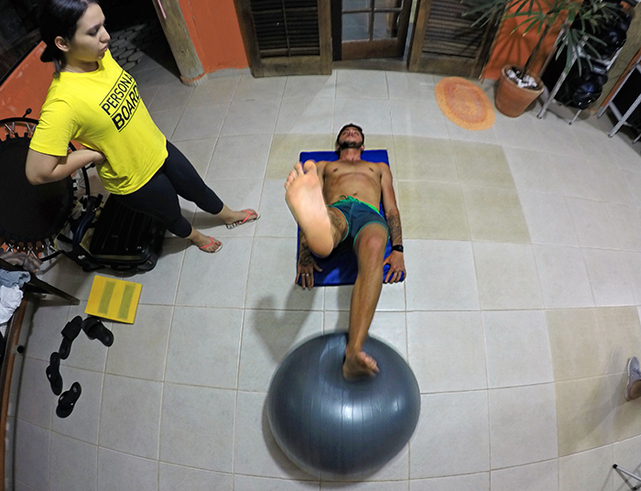 "I won't get back on a high performance board until I'm feeling 100%, which will probably a few days before Rio."
That's right, Filipe has his sights set on competing in the upcoming Oi Rio Pro — his home turf. "I'm excited and fired up to get back to Rio to defend my title on my favorite stop on tour!"
And it's looking like the 21-year-old is poised to make it. Since we sat down with him, Filipe left California to head back to his hometown of Ubatuba on Brazil's southeast coast. In preparation for his second event this year, he plans to "get really focused, spend time with family, have fun, train hard and keep a good relationship with faith and God."
But before Filipe took off, we happened to ask him where he sees himself in 10 years: "I hope to still be on tour, in the Top 5, with a few world titles under my belt."
Good answer, Filipe. Join us in cheering him on in the upcoming World Surf League event in Rio, May 10 – 21.