GoPro Takes Flight with Amelia Earhart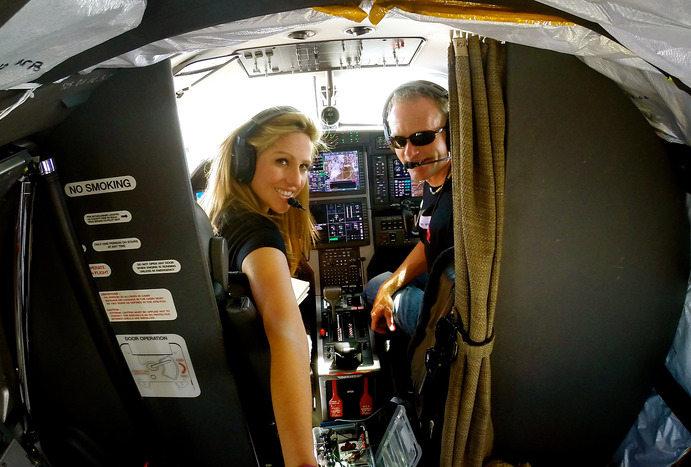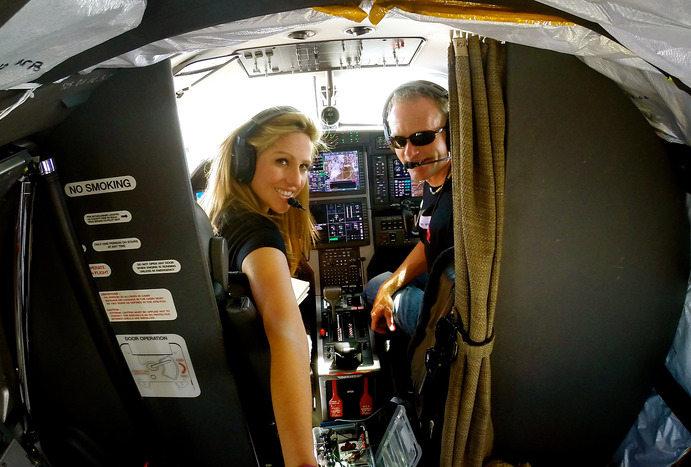 In 1937, Amelia Marie Earhart made history as the first woman to attempt a complete solo flight around the world. She took off from Oakland, Calif. in a twin-engine Lockheed Electra aircraft, but did not complete her journey.
77 years later, 31-year-old Amelia Rose Earhart launched from the same airport hangar in a single-engine Pilatus PC12 NG aircraft to complete the same feat. GoPro was invited to take part in the adventure as the official camera copilot of The Amelia Project, on board to document Rose Earhart's around-the-globe flight.
Amelia took to the skies on June 26, 2014 with a half-dozen GoPro HERO3+ Black Edition cameras and a variety of GoPro accessories. The Jaws: Flex Clamp and Suction Cup mounts were used in the cockpit and cabin to document daily flight activities. Amelia also used the Chesty and Head Strap + QuickClip to capture POV of her taking control at the plane's yoke, the view from 30,000 feet, and the ever-changing weather around equator. GoPro cameras also documented the amazing terrain below the aircraft, from the Kilimanjaro Mountains to the Lençóis Maranhenses sand dunes in Brazil, and the Sangeang and Batu Tara volcanoes.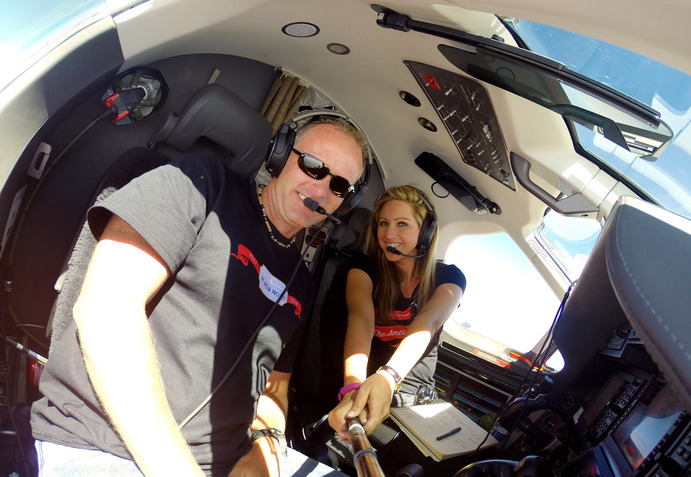 Amelia completed her around-the-world journey on July 11, 2014, and noted that her favorite memory of the flight was the moment she crossed over Howland Island, where the original Earhart intended to land, but vanished forever.  Rose Earhart recalls, "The moment was life changing and will be a constant reminder of why we make big goals and strive for them. It was the most connected I have ever felt to Amelia and her legacy of adventure. From that point forward I was picking up where she left off."  
Having GoPro on board was also significant to the young pilot, who said, "the GoPro photos and videos captured enabled the entire world to experience the exact feeling of being with me in the cockpit."  We are proud to have been your co-pilot, Amelia!