GoPro is on Pinterest!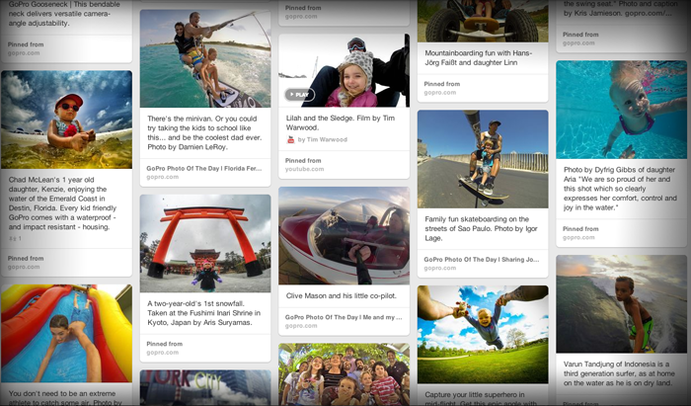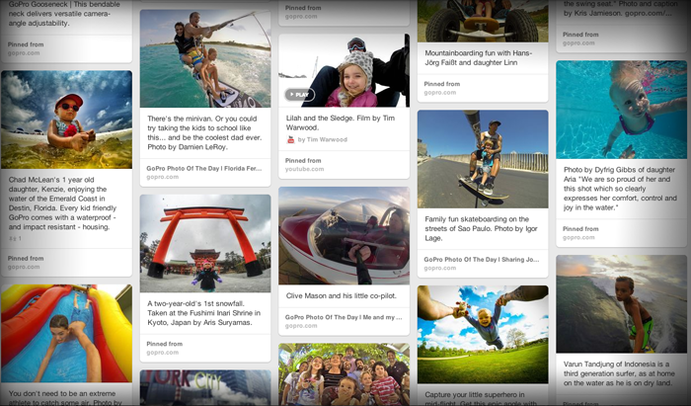 The GoPro community has expanded! We are proud to announce our new Pinterest channel, where we can connect with an even greater audience through visual discovery and inspiration. 
GoPro inspires people to pursue their passions, no matter what there are, and capture them in a meaningful, immersive perspective. The GoPro Pinterest boards stretch even further into possibilities of content capture and broadens the social conversation stream in the GoPro network. Pinterest is a free website where users can discover, save, organize, and share images and other media about the things they are passionate about. And now, Pinterest's 70 million+ worldwide users can browse and be inspired by official GoPro boards, featuring the best and most inspirational GoPro photo content, mounting and use suggestions, and creative user applications. Attracting a predominantly female user base, Pinterest also offers an excellent opportunity for GoPro to connect with this demographic in a way that speaks to the unique ways in which this audience uses the platform to learn and share images about a vast array of topics.
GoPro stands upon a foundation of enabling people to capture, create, and share their passions. With Pinterest, the versatile camera company has yet another channel to imbue passionate people with fun and exciting ways to capture their life's most important moments, as well as celebrate the ever-growing community of GoPro users and their amazing content. 
Some of GoPro's current board themes include:
GoPro Gear
Whatever the adventure, from backcountry to backyards, green room to rec room, there's a GoPro camera and mount to help you capture the perfect shot. Find all the right gear, and get inspired by the endless possibilities offered by the world's most versatile camera. http://www.pinterest.com/GoPro/gopro-gear/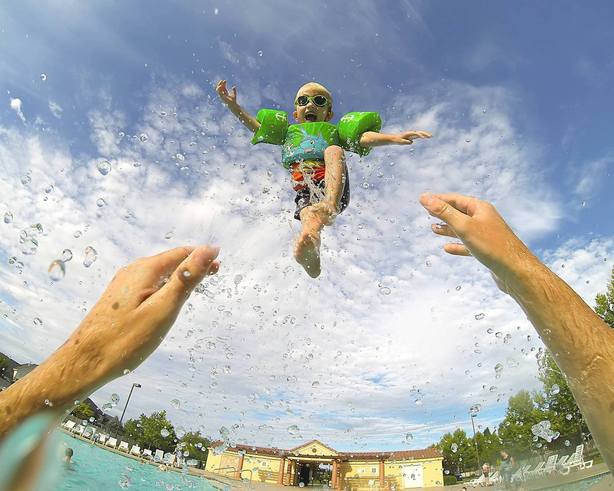 A place to discover how to use your GoPro camera get creative photos and videos of your favorite little ones. Highlighting the versatility and durability of hands-free mounting options, this board helps parents understand how to capture those precious memories while still being part of the moment. http://www.pinterest.com/GoPro/munchkins/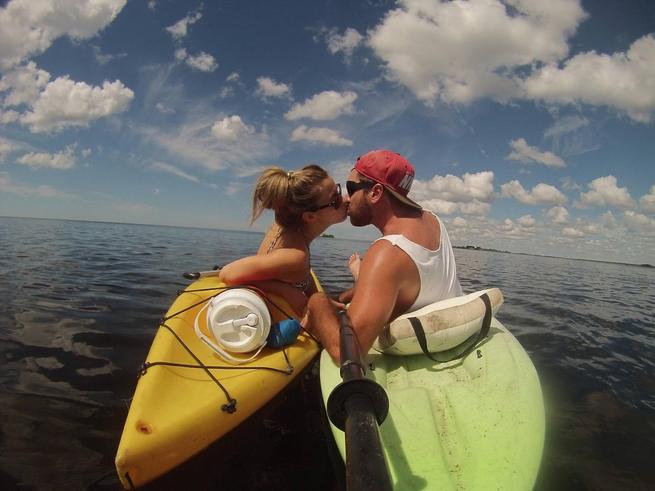 From popping the question to documenting the big day, check out all the creative ways couples have used their GoPro cameras to capture their engagements, weddings, and other moments of shared awesomeness. http://www.pinterest.com/GoPro/love/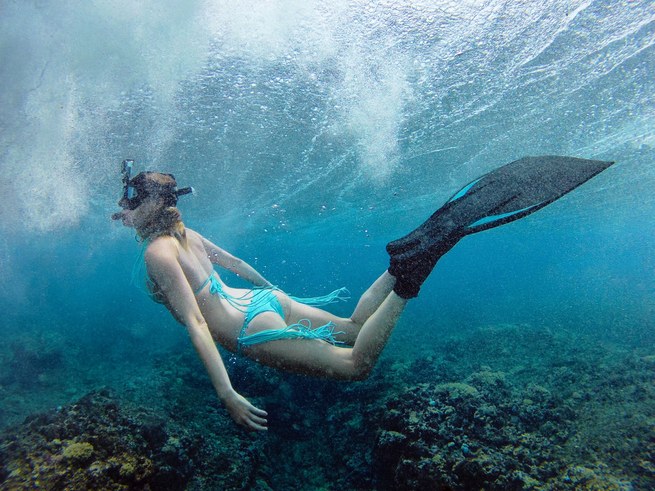 A board devoted to the stunning images captured by GoPro cameras of women underwater. Featuring a diverse range of images, from surf athletes to the leisurely snorkeler, this collection highlights not only the beauty of the undersea world, but also the impressive underwater use cases and image quality of GoPro cameras. http://www.pinterest.com/GoPro/mermaids/
Check out http://www.pinterest.com/GoPro/ to see what else we are featuring, get inspired, and share your own GoPro pins. More boards celebrating all the many incredible and creative ways that GoPro cameras are used and enjoyed are coming soon!