GoPro Athlete Ryan Sheckler Wins Dew Tour Street Style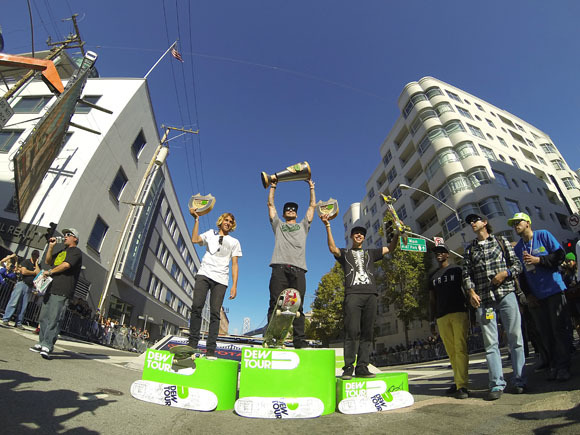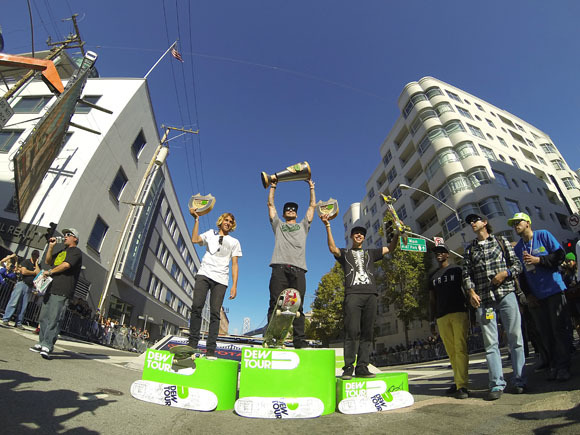 GoPro would like to congratulate Ryan Sheckler on his Street Style win at Dew Tour's Toyota City Championships this weekend in San Francisco. With a dominating 90-point performance, Shecks sealed the victory for the second year in a row.
The one-of-a-kind course pairs real street-style barriers, rails, and benches with one-off obstacles like shipping containers, cars, and flatbeds, all on a downhill run. Undoubtedly, Sheckler found the setup agreeable and he quickly found his comfort zone. 
After putting together a top-of-the-podium run, Sheckler put a crescendo on the day by stomping a monster kickflip off the shipping container on his victory lap.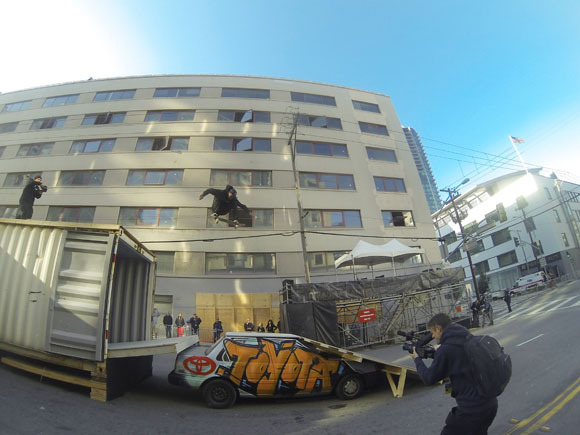 [Above] Apparently, big gap-drops are of little consequence for Sheckler. After securing the win in the comp, Shecks returned to the shipping container for a monster kickflip.