Brooklyn Projects Wins GoPro Hometown Challenge: Los Angeles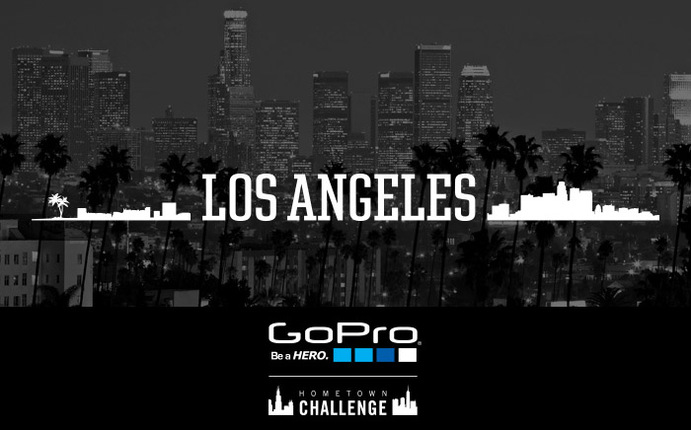 The second stop of the GoPro Hometown Challenge invaded the City of Angels this weekend as Street League Skateboarding hosted a sold-out crowd in USC's Galen Center. While the best in the biz prepared for the SLS course in the weeks leading up to competition, four skate shops around Los Angeles put their GoPro cameras to work, capturing their perspective of the city they skate. 
Each shop's final edit was submitted to be judged by the SLS and GoPro teams, and at SLS: LA a winner was crowned. What's on the line? Bragging rights; GoPro HERO 3+ Black Edition cameras; But that's not all. The winning shop is featured on-course during the official Street League competition on the Jumbotron, and they get to brush shoulders with some of skateboarding's biggest names.
So who took the win? Check out all the videos from Brooklyn Projects, Active, Warning, and Val Surf...
Brooklyn Projects Takes the Win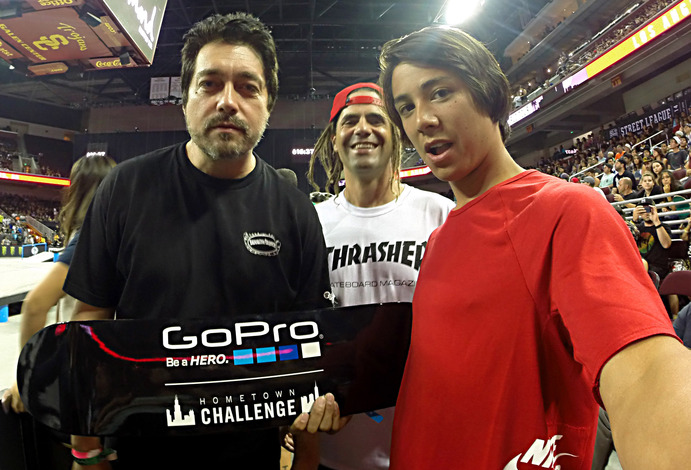 [Photo] GoPro athlete Sean Malto presents the GoPro Hometown Challenge skate deck to the BP skate shop.
Located in the heart of Los Angeles, Brooklyn Projects (BP) is a world-renowned skateboard shop, streetwear and art gallery. Perhaps the greatest draw to Brooklyn Projects is the backyard mini-ramp which is frequented daily by many ams, pros, and team riders!
Active Ride Shop serves the greater LA Area with more than 20 stores and a massive skate team of local shredders collectively known as the Active Army. for this contest, we decided to work with Active Army rider Alex Valdez from our Long Beach store. Alex got on active about 5 years ago and has been killing it ever since, we're definitely stoked to have him on the squad! ENJOY!
October 6th, 1962 Val Surf opened its doors in North Hollywood, California, becoming the oldest family-owned and still-operated surf/skate/snowboard shop in the world. A little over a decade later, Val Surf opened its second location in Woodland Hills, and continued thereafter to expand 3 more locations into Thousand Oaks, Valencia, and Pasadena. Val Surf is also the first Mail Order Service in the Industry. In the Spring of 1963, Val Surf broke ground doing the unheard of, and reached out to customers well beyond their immediate area through mail order. Most importantly they did this efficiently, timely, and successfully, earning the reputation today as a household name to know and trust. As a result, 50 years later Val Surf's instilled innovation, determination, and efficiency paved the way for today's success.
Warning skate shop is proud to call itself South Central LA's first skate shop. Located at 8228 S Central Ave., Los Angeles CA. 90001, they continue to support local skaters and provide the community with the latest and greatest product. On the daily grind, one spot at a time.