Here Is Odyssey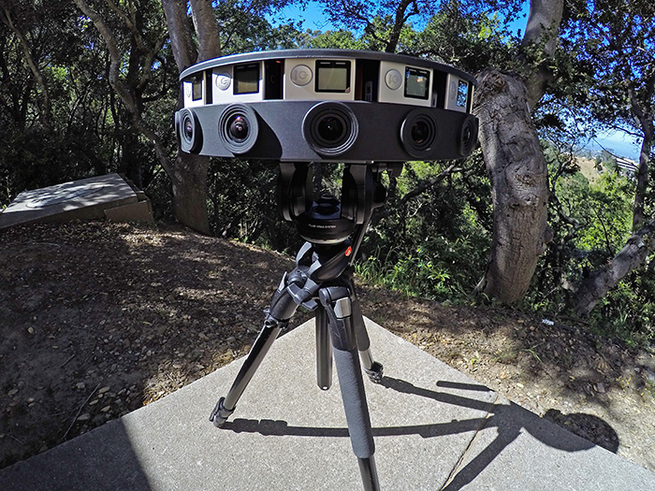 Last May at Google I/O, GoPro and Google embarked on a journey to create the industry's first and only commercially available automatic sync-and-stitch VR (3D 360°) video capture solution. The result is Odyssey, GoPro's 16-camera panoramic stereo rig designed for Google's Jump platform. Together, Odyssey and Jump eliminate two of the most significant pain points in VR video storytelling: syncing cameras for easy control and capture, and automatically stitching footage for a seamless stereoscopic video, thus removing several days in post-production efforts.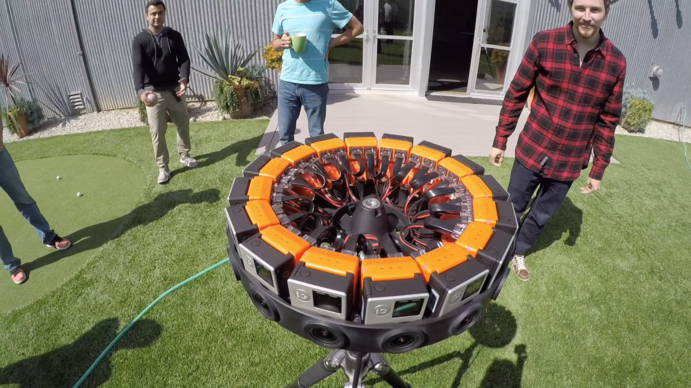 Historically, industry professionals have hacked together homegrown rigs to capture 3D 360° video content, resulting in a complicated, multipart process. Odyssey and Jump now provide them with a solution that automates a significant part of the workflow. And today, we are proud to introduce some of the foremost virtual reality production agencies who have purchased Odyssey and continue to push the boundaries in VR video, including Wevr, VRSE, Specular Theory, Surreal, Panogramma, RYOT, River Studios, The Secret Location, and Two Bit Circus, to name a few.
Wevr, a Los Angeles-based pioneer in VR video production, constantly pushes the limits of innovation to delight viewers in experiencing life from a unique point-of-view. As an Odyssey Limited Access Partner, Wevr has already begun using Odyssey to create engaging content which will expand their extensive library of immersive entertainment. "We are thrilled that GoPro has paired up with Google," said Anthony Batt, co-founder at Wevr. "Together, they are solving the problems associated with stereoscopic shooting. It's been a huge challenge without Odyssey."
With Odyssey, VR content creators will be able to focus more time on storytelling and the production and execution of the shoot, rather than on the technical battles they previously faced. "We have tried other products and no other solution on the market is even close to what GoPro has right now. We feel lucky to have the rig and would like to include more into our workflow. Everything we're going to shoot moving forward is going to be with Odyssey," continued Batt. "We intend to push to the limits so we can make it even better. The entire industry is going to be lucky to have this product."

Industry professionals and experienced content creators who are interested in Odyssey are encouraged to join in and participate in the LAP by applying at www.GoPro.com/Odyssey, or contacting Odyssey-LAP@GoPro.com We look forward to experiencing all of the immersive content produce by the creative minds who have embraced Odyssey and Jump.