GoPro Channel Now Available on Playstation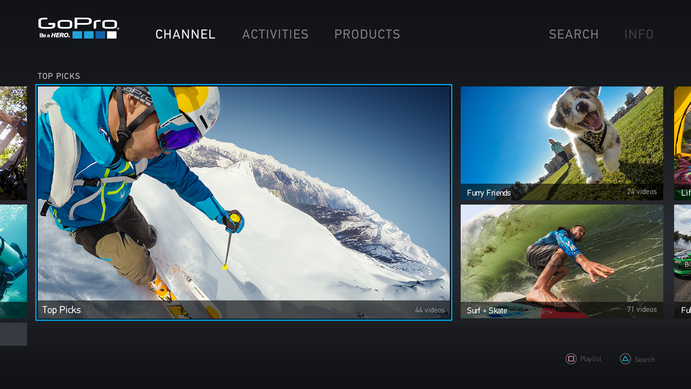 We're excited to announce The GoPro Channel will be available today on the PlayStation®4 (PS4™) and PlayStation®3 (PS3™) systems. The custom designed GoPro Channel app allows millions of PS4 and PS3 owners to stream GoPro content on-demand, browse GoPro cameras and accessories, and more. This deal adds PlayStation to GoPro's stellar group of distribution partners, including Amazon Fire TV, Roku, Comcast Watchable,Sky, Vessel Entertainment, Xbox, LG and Virgin America.
Jon Cohen, director of distribution at GoPro commented: "We want GoPro content and programming to be easily accessible on every platform where our millions of fans spend time. There's a sweet-spot of overlap between PlayStation's super-engaged audience and the GoPro audience and we're excited to welcome PlayStation to GoPro's expanding OTT family."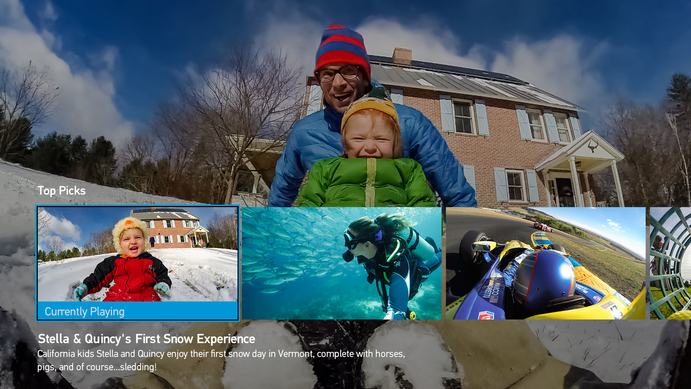 Key Features of the GoPro Channel app for PS4 and PS3 systems include:
The GoPro Channel app on PS4 and PS3 systems launches in conjunction with an exclusive GoPro video, The 66th Parallel – Discovering Iceland with Ben Brown. The video will be available on PS4 and PS3 only, until December 29. After that, check it out on all GoPro platforms.