Youth Movement: 17-Year-Old Wins World Cup at the GoPro Mountain Games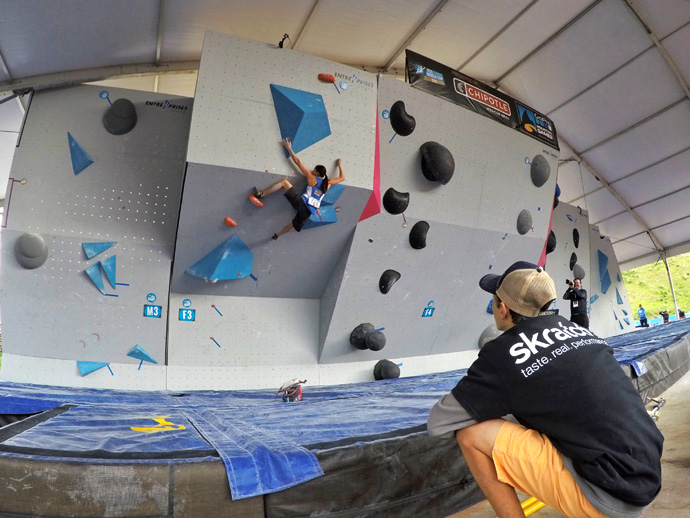 What's it like to climb in front of 2,500 screaming fans? Pretty darn intimidating, if it was you or me. But 17-year-old Megan Mascarenas of Colorado Springs, Colorado, scaled the man-made routes at the GoPro Mountain Games as if she were alone in the backcountry, completely blocking out any distractions.
It was the young climber's first win on the International Federation of Sport Climbing World CUP. "It's still sinking in what just happened," she said.
"The crowd was great. You're on the last two holds and you feel like your hands are about to slip off and the crowd gets even louder and your like, 'no I have to keep going.'"
In the finals each of the climbers attempted four separate routes. They had four minutes to complete each climb with bonus holds awarded as they made their way up the wall—that means if they use those holds, the climb is even harder. Mascarenas absolutely stuffed her first three climbs, making her fourth attempt a moot point as she'd already secured the win. "I've been idolizing most of these climbers since I was really young," she said. Japan's Aklyo Noguchi and England's Shauna Coxsey rounded out the top three.
On the men's side Germany's Jan Hojer won the event with Salt Lake City's Nathaniel Coleman finishing second and Adam Ondra of the Czech Republic in third. 
Climbing, especially sport climbing and bouldering, have seen significant growth in the last few years. And that has everything to do with indoor climbing gyms, which aren't just a way to train to climb outside. They're a fitness movement in and of themselves. Gyms have opened in the least likely of places too—like San Diego and Orange County, California and Brooklyn, New York. In 2014 climbing gyms created some 150 million dollars in revenue for the sport and according to the Climbing Wall Industry, there are nearly 400 gyms across the country.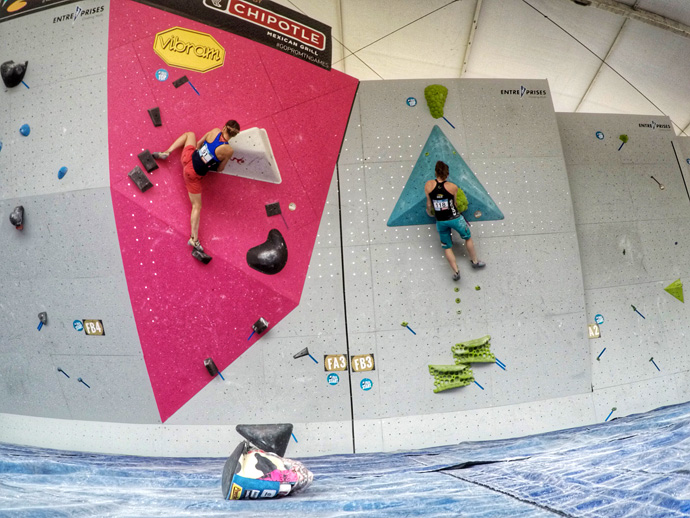 The best part? The climbing gym phenomenon is spawning an incredible youth movement: not one of the finalists at the GoPro Mountain Games, male or female, was born before 1985. And with the crowd erupting each time a competitor made another handhold, it's easy to see why young climbers would want to get into the game: they're getting the full rock star treatment. "It was the loudest crowd I'd ever heard," said Coleman. "This was the best moment of my life."