Top Ten Q&A from Nick Woodman's Reddit AMA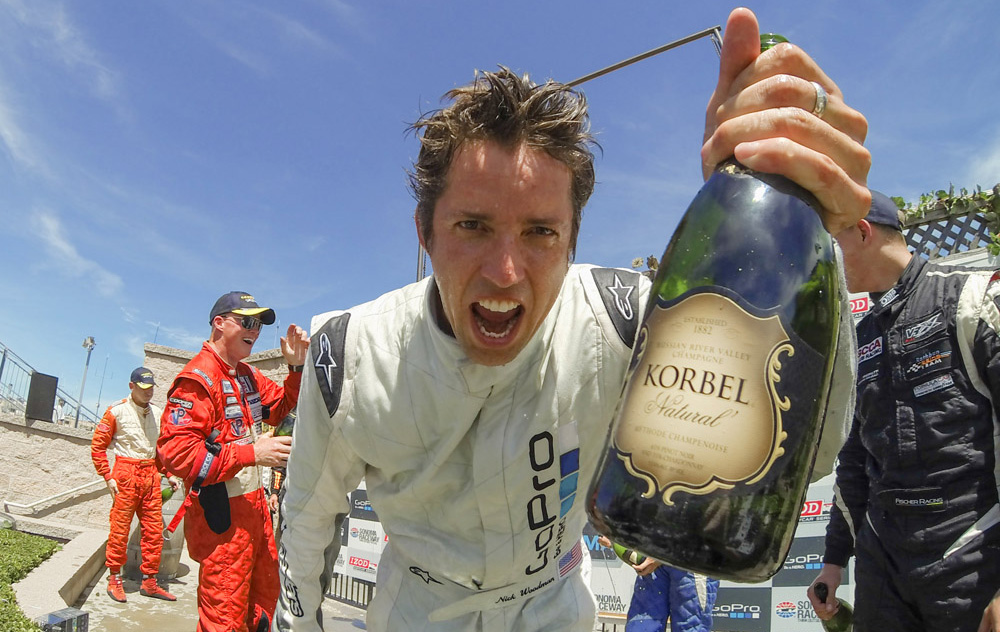 On Thursday, July 16th, 2015, GoPro CEO Nick Woodman hopped onto Reddit for an Ask Me Anything session with the community. As you can imagine, the questions spanned from the inquisitive to the absurd, and everything in between. Fun was had by all, and we compiled the Top 10 Questions and Answers from the session (in no particular order) in case you missed it. Check it out below...
1. How have your investments on Shark Tank panned out?
2. Hi, If you were told you are invited to go on a trip at a unknown location to do a sport/activity (also not told), what GoPro would you bring and what mounts? Also, what kind of people is the HERO4 Session aimed at? Congrats for making such an awesome camera!
a. Konrad! Good from hear from you. I'd bring 3-Way (love the name btw) and a bag of adhesive mounts. Straight forward versatility. I can get most shots done MacGyver-style with those mounts. HERO4 Session is aimed at everyone. For GoPro power-users it's the perfect additional perspective-grabber to have in the bag. It's so fast and so easy to use that you end up falling in love using it whenever you don't need 2.7K or 4K. And for new customers I think it's the way to go in terms of ease of use...it's just so freaking easy to use. Finally, there's a GoPro I can give to a newb and they can understand it in 3 seconds. And the sound...no more housing means epic sound. Lots of use cases for this thing. Think of it as an additional "lens" for your GoPro bag of tricks.
3. Why is GoPro's slogan "Be a hero"? Where did the idea come from?
a. Originally, GoPro was just supposed to be a company that made wrist cameras for surfers. When trying to come up with an idea for the company name I asked myself, "What do my friends and I all want to do most?" And the answer was "Go pro...we all want to be pro surfers." As I thought about it more I realized that GoPro was a great name in that it meant "attack it full on" no matter what your passion or interest is...get after it and live life to the fullest. 'Be a HERO' came out of the name of our first product, the HERO Camera. The idea was that our camera could help you capture photos (and eventually video) that made you look like a HERO. Be a HERO similarly inspires you to do your best at what ever you do. For example...being a HERO as a dad means dragging myself out of bed too early every morning to play "the wall game" beanbag battle with my kids. Not quite the same as what Be a HERO means to Kelly Slater...but I'm older than he is. Oh wait... hehehehe...sorry Kelly.


4. Hey Nick, what's your favorite video filmed with a GoPro?
a. The first one that comes to mind is THE SKI MOVIE which was the video we launched the original HD HERO with back in 2009. Abe Kislevitz and Chris Farro were in college at USC at the time and we asked them if they'd rip up to Mt. Hood and shoot it for us. We gae them full creative license (as they're way cooler than we are ;-) and they nailed it. [See video below] I cried when I first watched this video as it became clear to me how big GoPro was about to blow up. Thank you Abe and Chris!!!! It still holds up today.
5. Hiya Nick! What was the moment when you realized that GoPro had really hit the big time?
a. I first felt it coming when I used the first HD HERO proto in the summer of 2009. I took it longboarding just north of Santa Cruz and I teared up when I watched the footage at home. I called my gf, now wife, in to watch it with me and we both knew...the HD HERO was going to change everything. I KNEW it was going to change everything when I watched our HD HERO launch video, THE SKI MOVIE. Link elsewhere in this thread. That was the 'Oh shit..." moment.
6. Hi Nick, Wow, Im one of the first to ask a question. As the CEO of an extremely successful company, how would you describe your day to day activities? Enlighten us to a day in the life of a CEO. Thank you
a. Mornings start early with my little boys waking me up to play "the wall game" which is a multi-beanbag battlefest in their playroom. I protect my mornings as often as possible for family time and take them to school whenever I can 'cause once I am at work it's full on and often hard for me to get home in time for dinner. At work, I'm lucky that I get to focus mainly on things I enjoy: product, marketing, and overall business vision and strategy. My days at work are awesome because I get to sit down with crazy smart and passionate people that help turn our ideas for GoPro into reality. Product days are my favorite...sitting down and imagining the future with engineers and designers that can make it happen is like a dream for me. By the end of the day I'm completely zonked...head home for a snooze and then wake up and repeat!
7. Huge fan! On a personal level, what's one thing you would have done differently along your journey and why? On a GoPro level, can you tell us more about what's happening with the media business? Mahalo Nick!
a. I would have sought out professional help earlier on. It took me 8 years to realize that I didn't need to 'make it up as I went' and that there are other people out there with experience that could help me. Duh...but I didn't know where to look, sooooo...that said...given where we are now I wouldn't change a thing!
8. Hello Nick, If GoPro never existed, what would you be doing right now as a career?
a. I've never thought about that...! Weird! Hmmm...probably failing at something creative. I got incredibly lucky with GoPro. I combined my passion for surfing and photography and BOOM. Without GoPro I think I'd be a mess. Probably surfing more...but a mess!
9. Hey Nick, Will the future GoPro models follow the Session's design or will it remain with the traditional design? Keep up the great work!
a. Only time will tell. What do you think? You dig Session?
10. Do you have any plans or talks for more deals/partnerships for sports leagues similar to the one with the NHL?
a. The NHL is extremely innovative and aggressive in their adoption of new tech that can improve the game and viewing experience. The Commissioner, Gary Bettman, is a total stud. He gets it. While these things take time because of all of the parties involved within the NHL (and any sports league) Gary and the NHL are making it happen faster than anyone else in sports, so hang tight. You're going to be stoked.