The Ultimate Guide to Filmmaking is Here!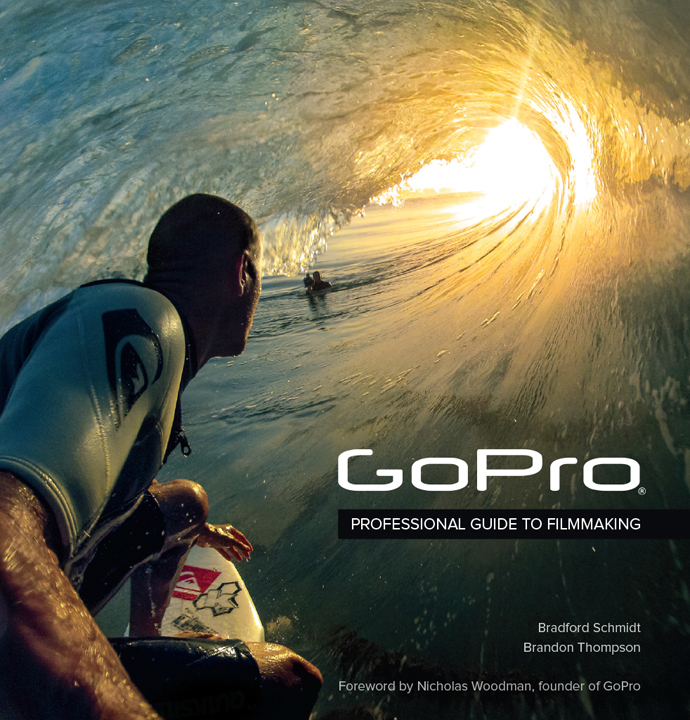 "This is the book we wish we'd had five years ago, when we first started making videos for GoPro."
Thanks to GoPro Creative Director Bradford Schmidt, production artist Brandon Thompson, and the good people at Peachpit Press, the keys to better storytelling and optimal use of GoPro equipment is now at the world's fingertips.  
Over three years in the making, this guide to professional GoPro filmmaking is packed with hundreds of beautiful photos and interactive links to videos created by professional athletes, filmmakers, and inspired GoPro users around the world. 
Shortly after the launch of the HERO3 camera, Peachpit Press approached Schmidt about a possible GoPro guide, and while he was entrenched in productions and camera testing, Schmidt decided (with council from Nicholas Woodman) that it would be best that he tackle it personally with his colleague Brandon Thompson, instead of entertaining the possibility of a ghost writer. Thompson, a wordsmith himself, eagerly teamed up with Schmidt, and over the course of the following three years, the duo honed in their content and intricately curated the most impactful and illustrative images. 
 
As the only book to cover the art and technique of advanced filmmaking by the team at GoPro, you'll get a unique insider's look at GoPro's history, all the different camera modes and settings, standard and experimental mounts, shooting principles, and editing techniques. Compelling stories from users such as Kelly Slater, Shaun White, and Kevin Richardson offer a rare view into an incredible world of athleticism, artistic beauty, and storytelling.

Whether you're a professional filmmaker, top athlete or an aspiring enthusiast, you'll get all the inspiration and instruction you need to capture and create your own engaging edits to share with the world.

"This book is an invaluable window into Bradford and Brandon's creative thinking and summarizes their years of experience. Hopefully it serves as a spark for you just as the authors have done for GoPro." – Nicholas Woodman, founder of GoPro