Nick Woodman Talks Virtual Reality and Drones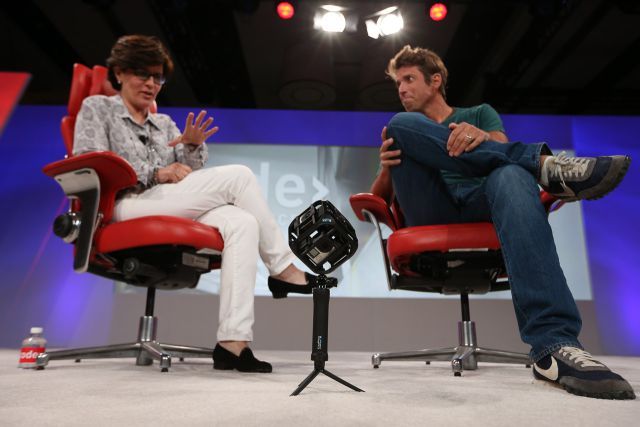 Today Nick Woodman took the stage at the media and technology Code Conference where he offered a peek into future technologies for the company including virtual reality and drones. On stage with Recode's Kara Swisher, Nick introduced GoPro's first Six-Camera Spherical Array - a ball-shaped mount that holds six HERO4 cameras to capture images and video for virtual reality. The new Array, anticipated for release later this year, will leverage video and photo stitching technology from Kolor, the virtual reality software company that GoPro acquired in April.
Woodman also revealed that GoPro is working on a drone, slated for debut in the first half of 2016.
"It's incredible to see our world from new perspectives. It's a real 'Oh my God' moment," said Woodman on stage at the conference. "We did that with our GoPro cameras, and we see a similar opportunity in the quadcopter market. It's something that's in our DNA, and we are excited about it across the company."