GoPro Welcomes Top-Gun Street BMX Rider Simone Barraco to the Family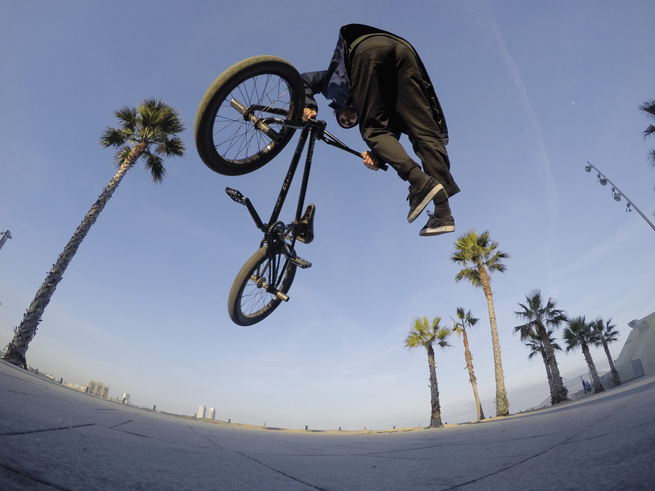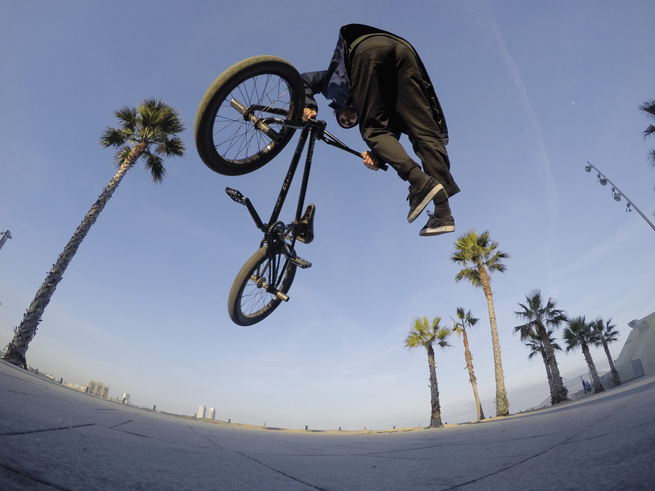 Simone Barraco is one of the most promising Street BMX riders in the world and has everyone in the street-riding scene talking. He is not only an incredibly talented rider but also produces creative, jaw dropping edits that will make you want to go outside and get on a bike. The GoPro team is thrilled to have Simone join the GoPro family and we look forward to seeing more photos and videos of him thriving and doing what he does best. Our team got to grabs some time with the talented Italian to hear more about how he's using the camera and some tips on getting the best shots.
GoPro: How have you seen GoPro cameras impact BMX riding from an athlete's perspective?
Simone: GoPro is an amazing lil thing, easy to bring with me everyday and has the ability to capture incredible quality, which is the most important thing to me. The camera itself is very easy to use and fun to play with.Its impacting the way everyone is able to capture great footage easily, without a professional filmer or fancy equipment. I personally use it a lot when I'm riding with my friends and I have stuff to share right away on my phone.
GoPro: You've captures some sick shots through your camera, what has been your all time best photo? How did you capture it? 
Simone: The whip pictures at the beach in Barcelona!  I simply put the GoPro on the ground and did a whip over it using the time-lapse mode every 0.5 secs.
GoPro: What is your favorite place to ride? 
Simone: Definitely Barcelona! To me, it's the best city in general, with the best spots for riding. That's why I moved here! :) 
GoPro: To get the best shot, where would you recommend mount the GoPro? 
Simone: I honestly like it better when I put the GoPro somewhere around the trick rather than having it on me. However I do like POV shots with the Head Strap or using a mount in my mouth because I can see the handlebars in front of me.
GoPro: What is your favorite video mode? Do you have a go-to resolution/frame rate?  
Simone:  I use 1080p30 or 1080p60 most of the time so I can have it directly on my phone with the GoPro App to share with my friends and family, if it's something that I want to work on afterword's for a lil edit I would rather use 1440 or 2.7K.