GoPro Athletes Are Taking Over the Gold Coast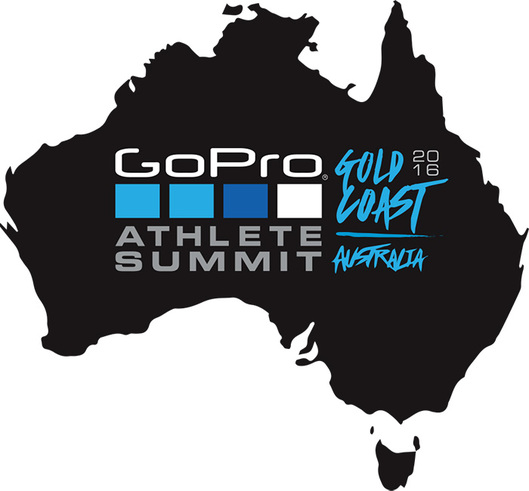 Hold on to your hats — or more likely helmets, beanies, board shorts, etc. — because the 2016 GoPro Athlete Summit is officially underway. As of May 10 at 7 a.m., 76 GoPro athletes touched down on the Gold Coast looking for adventure.
From V8 cars to deep sea fishing, GoPro has gathered decorated athletes from around the world to converge as Team GoPro for the third global athlete summit. And this all bets are off because we're sending surfers down ziplines and climbers on waves to try new things and create killer content along the way.
"Our ultimate goal is to engage with our athletes and ignite a whole new level of brand ambassadorship through education," says GoPro's vice president of global sports entertainment marketing Todd Ballard.
The education comes into play each morning post-brekkie when athletes are walked through everything GoPro in small hands-on groups. From the evolution to the best ISO settings and innovative mounting, our experts break it down to help guide content capturing throughout the year. 
Then, the real fun happens mid-afternoon when groups are sent out to crawl Goldy on epic adventures decked out with GoPros. So if kayaker Dane Jackson takes on the onsite jetpacks, he can capture that content no problem (using burst mode most likely), share it with the team and blast it across social media to inspire others to get out there and up their content capturing game.
Also, since we are dealing with award-winning athletes, there will be competition. Throughout the week, we've pitted the athletes against one another with the challenge of capturing the best content. The winner gets hooked up with a first place prize, of course, but let's be real, they're in it for the bragging rights.
The 76 athletes are generally broken down into board sports, snow, bike, moto and adventure. The beauty of the event, though, is that you could find snowboarder Ralph Backstrom having a conversation with the bomb squad's Mattias Giraud and later breaking things down with climber Ting Xiao.
"We're excited to have such a large group of athletes all in the same place at the same time," Todd says. "We're out here to make some unforgettable memories as Team GoPro and capture some epic footage along the way."
The best way to follow the adventure is by keeping an eye on #GoPro or following one of the many standout athletes of Team GoPro.
So while not everyone can be playing in the sun with the best athletes in the world, you can, however, tune into daily live streams, Q&As and chats with the athletes you all know and love.
So tune in; it'll almost be like you're right here with us.
Tuesday, 5/9
- Periscope from day one athlete excursion
-  FB Chat with the #GoProGirl crew from Sanctuary Cove 
Wednesday, 5/10
- Periscope from day two athlete excursion
- Pro Tip FB Chat with athletes sharing what they've learned throughout the week
Thursday, 5/11
- Periscope with the pros Dan & Mitch as they pay us a visit on day 3
- Tell us what you want to go live on Periscope via @GoProANZ, @GoPro, @Australia Twitter Polls
- Athlete Confessionals throughout the day via GoPro Periscope
- @GoProANZ live coverage of the Ultimate Waterman's Challenge
Friday, 5/12
- GoPro Gold Coast Takeover on Instagram highlighting the best athlete content from day 3 excursions and activities
#GoPro #SeeAustralia
**All times are PST