Check Out the GoPro Photo Spread in Outside Magazine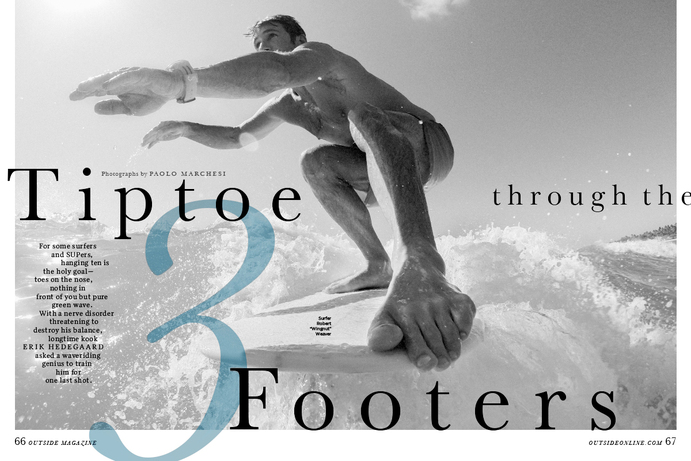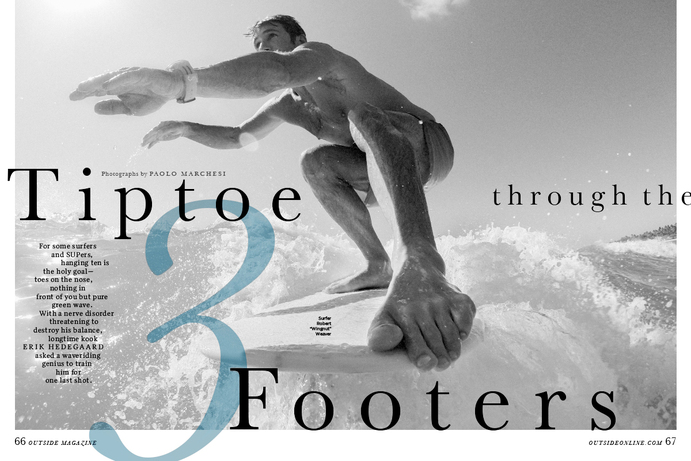 Photo Courtesy: Paolo Marchesi for Outside Magazine
Be sure to grab the June issue of Outside magazine for the GoPro photo spread opening the article, "Tiptoe through the 3 Footers." The epic image is of longboard legend Robert "Wingnut" Weaver hanging 5 in the surf off Punta de Mita.  Photographer Paolo Marchesi takes us behind the scenes of how he got the shot:  
 "When Outside contacted me for the story, the first image that came to my mind for the opener was a wide angle close up shot of Wingnut hanging 5, photographed from the water, as if you where right there with him.  
I have done a lot of water/surf shooting, and with a regular housing it would have been super hard to get that shot. You can only hang 5 in the sweet spot of the wave, when everything comes together, and being in the water, just in the right place would have taken a lot time, patience and luck. I only had two days and a lot to cover.  I decided that I had to rig a camera in front of the board and wanted to use a GoPro because it is light, rugged and waterproof, and could be triggered automatically or remotely.  
Outside put me in touch with the GoPro team to talk about ways to mount the camera to the surfboard. To get the shot, I modified an outrigger to get more distance from the board, used the live preview feature on the GoPro app to set the angle, and set the camera to shoot every 0.5 seconds. Wingnut would trigger the camera as he caught a wave, hang and hold the position for at least a half second, and there it was.
My next question was if the GoPro photo resolution was going to hold up for a spread in Outside Magazine.  I did some test prints and it did.  Pretty damn awesome to be able to use such a little camera for something like this!"