Anthony Walsh Captures First GoPro Shot for Outside Magazine's "Exposure"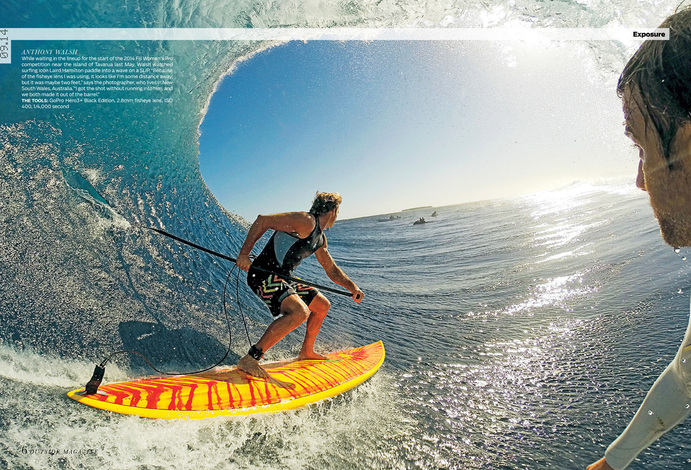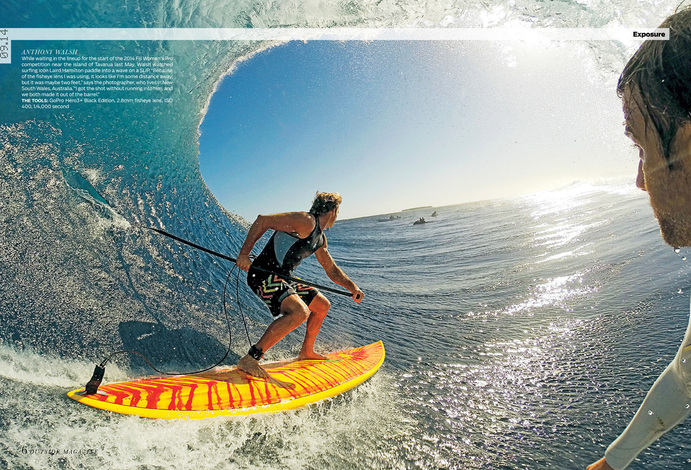 Sharing a spontaneous wave is no problem for the pro surfers Anthony Walsh and Laird Hamilton. While enjoying the waves during a lay day of the ASP 2014 Fiji Women's Pro competition, Walsh made a last minute decision to drop in behind Hamilton and snapped this epic shot and landed the first GoPro photo in Outside Magazine's Exposure Section.
"I am just glad it all worked out," remarked Walsh.
Walsh, who is an official GoPro athlete, had experimented with bigger cameras in the past but started using GoPro cameras because as he notes, "It made my life so much easier. And GoPro has also made me more valuable as a surfer/photographer. I now look at the surf and think about things like, what angle would look best, what setting should I use, video or photos and how is the light. So its not just a surf now, I look at how I can best capture each surf and share it with the world. I have one of the best jobs in the world and it is one of my passions to share it with people who would never have the opportunity to be in my position."
Some of the world's most renowned adventure photographers' work has appeared in the Exposure section of Outside Magazine. This is another milestone and a great moment for the GoPro family.
Make sure to snag a copy of Outside Magazine's September 2014 issue to see the full two-page spread.