Announcing: GoPro for a Cause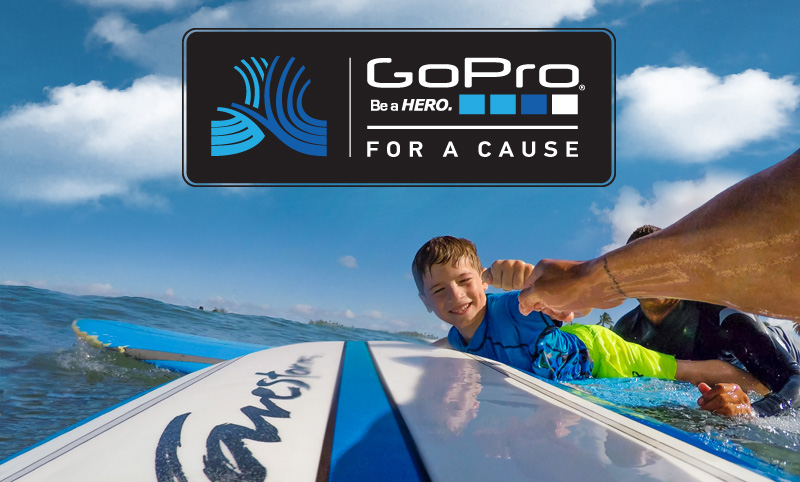 A Note from Nick Woodman, Founder and CEO of GoPro
Today marks a meaningful moment in GoPro history - we are proud to announce GoPro for a Cause a platform to generate awareness for causes that align with our values.
GoPro is recognized around the globe for helping people capture and share experiences they are most passionate about. Our mission with GoPro for a Cause is to inspire social engagement by using our expertise to help nonprofit causes tell their stories with GoPro-quality production.
Each cause will receive GoPro products, production assistance and the powerful reach of our global platform to get the word out about their mission and to assist in their fundraising efforts.
We recognize that opportunities around the world to make a positive impact are vast, so the types of causes we've decided to focus on include helping people live healthier, happier, more fulfilling lives.
GoPro will be making a financial contribution to each featured cause and we hope our fans will boost the impact for these organizations by making a personal contribution of their own, which GoPro will match to a specified level for each cause.
Getting involved is as easy as:
1) VIEW & SHARE. The easiest way to support a cause is to help generate awareness and spread their message. Watch cause videos and share what inspires you with your social network. #GoProforaCause
2) CONTRIBUTE. Directly support each cause by making a financial contribution to help fund their mission. GoPro will match your donation to a specified level.
3) ENGAGE. Join the conversation by submitting GoPro content of you supporting causes and organizations you care about. Submit - http://gopro.com/submit/
4) NOMINATE. If you are a registered 501(c)3 or international equivalent, please submit your information to http://GoPro.com/connect/.
From the beginning we've had a vision to scale GoPro as a platform to inspire. Our goal with GoPro for a Cause is to help social causes inspire a global audience with their stories. The world has given so much. Now we're excited to give back.
For more, including introductions to the highlighted causes and information about how to become a featured cause, visit GoPro for a Cause.