Adventures in Canada: An Insider's View from GoPro Athlete Camp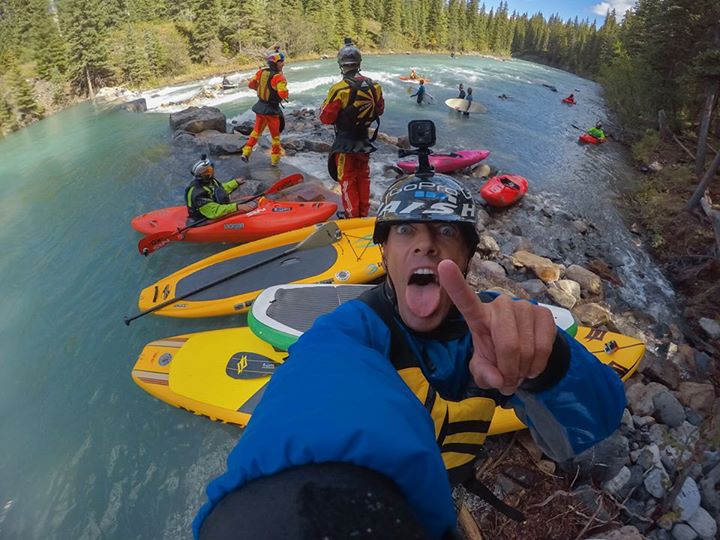 In early September, we invited GoPro Adventure athletes to a Camp like no other – a four-day mission to capture amazing GoPro content while exploring the rivers, lakes, rock walls, glaciers and crystal clear skies of the stunning Alberta, Canada. 
Our students were the world's best kayak, stand-up paddle (SUP), human flight, rock climb and free running athletes. Each dedicated their mornings to camera education and training, afternoons to unleashing their talents in the wilds of the Canadian Rockies, and evenings to creating edits with all their footage.
We followed up with three of our newest Adventure athletes - Izzi Gomez, a 15-year-old stand up paddle wunderkid; Jason Paul, a world-renowned free runner hailing from Germany; and Chinese rock climber Yongbang Liu (aka Abond) - to get their insider's perspective on the Athlete Camp.

Above: "First Timers" - New GoPro Adventure Athletes: Izzi Gomez, Jason Paul and Abond
GoPro: What are a few things you learned at the Camp?
Jason: The biggest thing I learned is how important story is for a video. I also really learned how GoPro could be used to share everyday moments in a unique way – it doesn't always have to be action.
Abond: Learning to use GoPro Studio software was great – it was super simple and I made some great 15-second videos, which people really seemed to like.
Izzi: I found new ways to mount the camera on my stand up paddleboard and got to experiment and get shots that I've never gotten before.
GoPro: Which athletes were you most excited to meet at the Camp?
Izzi: Free runner Jason Paul because what he does is so extreme and out of my element.
Jason: Human flight athlete Neil Amonson, because he is basically a flying Viking!
Abond: Dane Jackson, the kayaker, was always very excited and full of energy and also with a great sense of humor. 

Above: Athlete Camp favorites Jason Paul, Neil Amonson and Dane Jackson
GoPro: What's your favorite mode, mount or angle to shoot?
Izzi: I use the Burst mode a lot. I put my HERO4 Black on a surfboard with the camera facing me.
Jason: So, I used to be the biggest selfie-stick hater but since I watched the Selfie Free Running video on the GoPro YouTube Channel I've been obsessed with it. I feel like a Japanese Selfie-Ninja!
Abond: Time lapse is my favorite mode. I use The Strap on my hand when I am climbing so I can capture my whole body and full four limbs.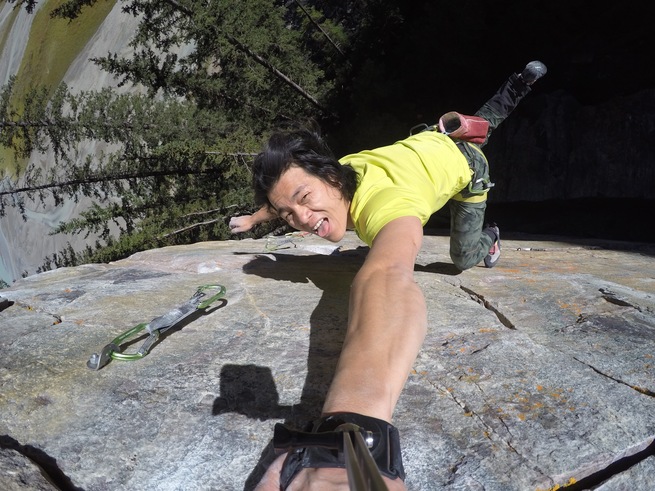 Above: Abond puts his Strap mount to work. 
GoPro: What was your favorite part about the Camp?
Jason: The best part was the athletes! I mean, where else do you get a room filled with world's best jumpers, water sport legends, kayak pioneers and Nitro-Circus badasses? The positive energy was unreal, and the stories you heard were crazy and everybody was always down for a good laugh.
Abond: It was a great opportunity for me to learn more about using my GoPro and edit video with the help of the media team.
Izzi: It was so nice to be able to explore such a beautiful place that I had never been before and be able to capture all of it on my GoPro.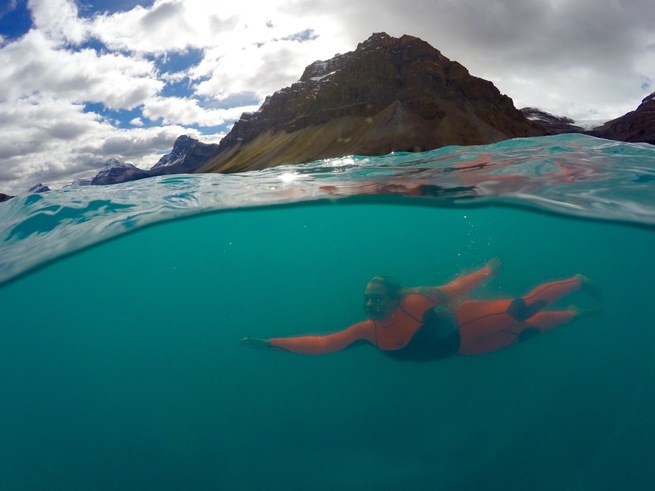 Above: Izzi Gomez braves glacial water to get the shot.
GoPro: What was the most beautiful thing you saw in Alberta?
Jason: I've never seen anything like it and felt like I was transported into a Wes Anderson movie.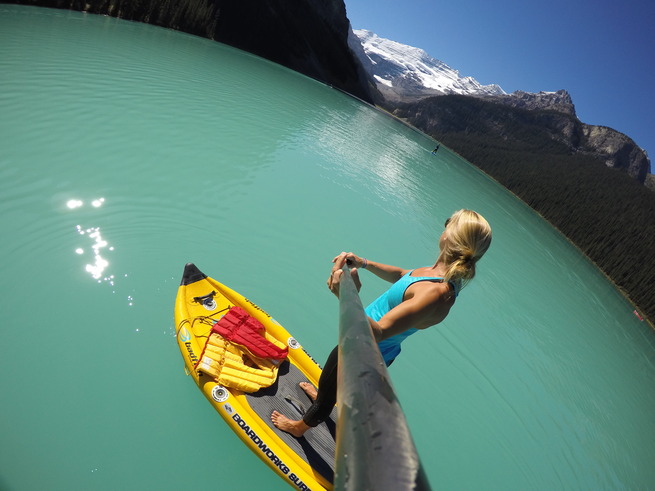 Above: The stunning Lake Louise was an Athlete Camp highlight.