60 Minutes Sports Tells Story Of Professional Skier And B.A.S.E Jumper, Matthias Giraud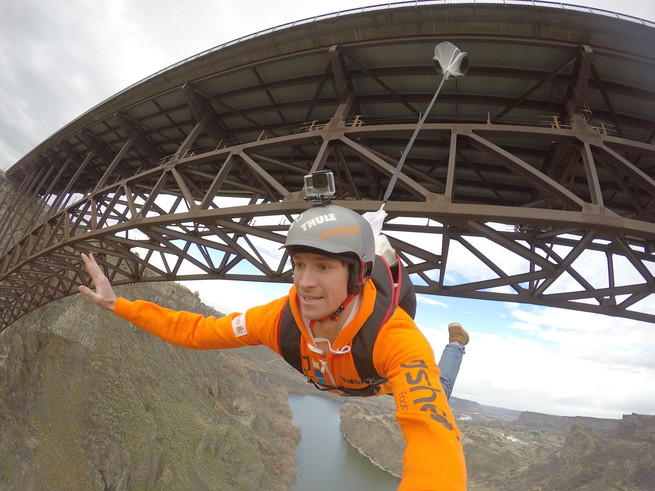 GoPro Athlete, Matthias "Super Frenchie" Giraud, isn't limited by your standard boundaries, rather he thrives for conquering daring and death defying feats. This Frenchman, one of the most tenacious adventure-seeking people around, has devoted his life to flying off the edge of mountains, bridges, buildings and anything he deems possible.
Tonight watch 60 MINUTES SPORTS at 10pm (7pm PST) to jump into the courageous life story of Matthias Giraud. Although he makes conquering terrifying feats look easy, it isn't always as flawless and effortless as it seems. This piece will not only make you feel as if you are jumping off mountains with him but understand why our beloved fearless athlete continues to do it after surviving an accident of a lifetime.