GoPro Officially Opens European Headquarters in Munich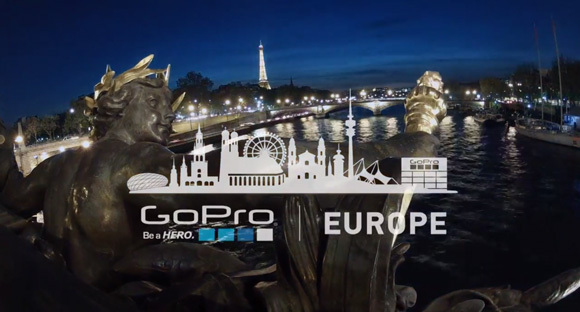 Munich, GER, (January 28, 2014) – GoPro's founder and CEO, Nicholas Woodman officially opened the European Headquarters in Munich last night.  Woodman kicked the party off with this highlight video featuring Danny Macaskill, Sam Pilgrim and Rachel Atherton – who are part of GoPro's European athlete team – showcasing just what happens when GoPro teams up with some of the world's best athletes. Fans, athletes, and now offices, GoPro's global.
Even before the official opening of the headquarters, GoPro laid a strong foundation for a successful future in Europe. In 2014, GoPro will be involved in approximately 100 events in 14 European countries including the Freeride World Tour, UCI Downhill World Cup series and FIM Motocross World Championship series. In addition, GoPro is excited to partner with nine action sports resorts in total located in the Alps and Scandinavia. 
Some of Europe's most renown action and adventure sports athletes are wearing the GoPro HERO3+ in 2014, including the Mountain Bike Freeride World Tour Champion; Sam Pilgrim (GBR), seven times MotoX World Champion; Tony Cairoli (ITA), the reigning UCI Downhill World Champion; Rachel Atherton (GBR) as well as legends like Xavier de la Rue (FR); big mountain snowboarder and Danny MacAskill; street trials bike rider extraordinaire  (GBR).  These are just a few of the remarkable individuals that make up the 30 plus GoPro Athlete and Ambassador teams.
After a modest start in 2007, GoPro cameras and accessories are now sold in more than 12,000 stores and specialty shops across 14 European countries.