As of GoPro App version 2.4 it is possible to set the GoPro Photo of the Day as the wallpaper on a phone or tablet.
Here is how to set the wallpaper:
Step 1: Select Settings from the GoPro App Home page.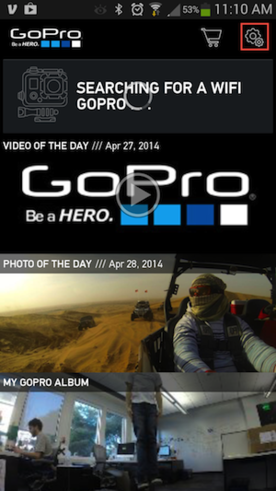 Step 2: Change the GoPro Wallpaper to ON.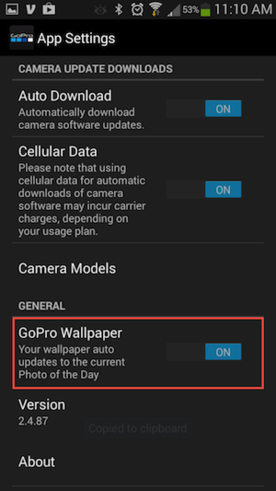 Note: Go to Settings > "Accounts" or "Accounts & Sync" to ensure that sync is checked so that the Photo of the Day updates automatically.