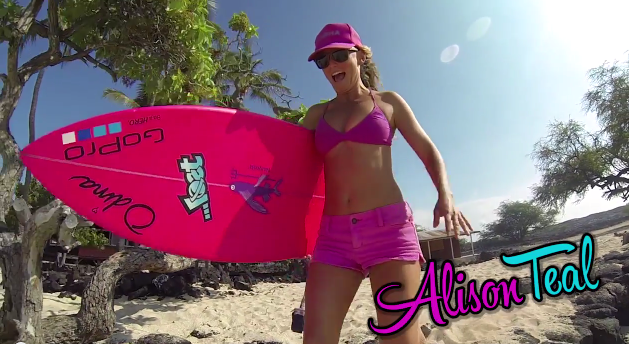 Check out this 100% GoPro edit of the web series, "Alison's Adventures,"starring GoPro brand ambassador Alison Teal – an explorer, survivalist, surfer and film maker. This segment, titled, "Wild Child," documents Alison's preparation for her appearance on the most challenging survival show on TV - Discovery Channel's "Naked and Afraid."
Watch as Alison spends a week preparing for the ultimate test of her survival skills, turning to her parents – one a world-renowned adventure photographer and the other a naturalist and acclaimed yoga teacher – and a crew of Hawaiian locals for tips, advice and skills… with every moment captured on a GoPro.
To learn more about Alison and her many adventures, and see more episodes of "Alison's Adventures," visit her YouTube channel.